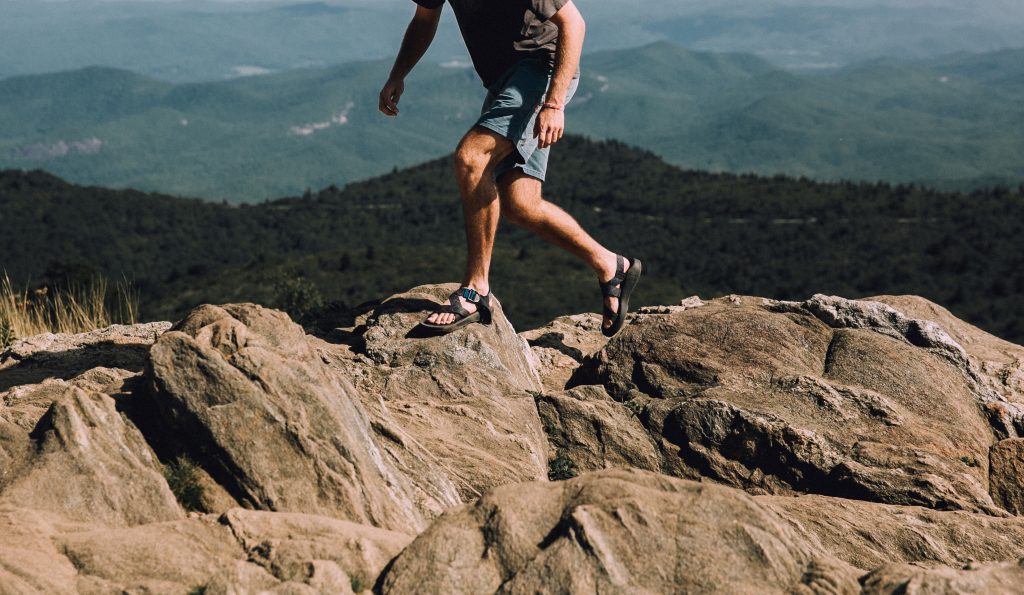 Hiking
Thanks to its mild, sunny climate and a wide array of landscapes and natural features, San Diego County contains diversity so spectacular that it takes even local residents by surprise. Hiking is one of the best ways to get close to nearly all of it. Blessed with over 2,100 plant species, over 500 species of birds, and hundreds of species of reptiles and mammals, San Diego County's 4,261 square miles are the most biologically diverse in California, if not the United States. In few other places can you watch the sun rise from a palm grove in the desert, build a snowman in a pine-shaded meadow at noon, and watch the sun set into the Pacific Ocean.
On San Diego's coastline, you'll find miles of sparkling beaches overlooked by hikable sandstone bluffs containing the rare Torrey pine. Head inland just a few miles, and you can climb rugged peaks to attain panoramic views of landmarks over 100 miles away. A trip to the mountains will let you wander tranquil, stream-lined meadows under the shade of oaks and pines. You can discover hidden palm oases and contemplate silence and space in the vast expanses of Anza-Borrego Desert. This hiker's paradise truly has something for everyone.
San Diego has routes appropriate to hikers of all ages, skill levels, and ambition, as well as routes that are perfect for dog lovers and families. You can also experience some of the county's famous natural events, including the wildflower bloom in Anza-Borrego Desert State Park, the arrival of migratory birds traveling the Pacific Flyway, the best times to experience fall color in the county, and peak spring times when every living thing is vibrant with fresh growth and kaleidoscopic color.