For students in need of accommodation in an affordable, safe and fun loving community.
Students are roomed in four bed single sex dorm rooms with other students.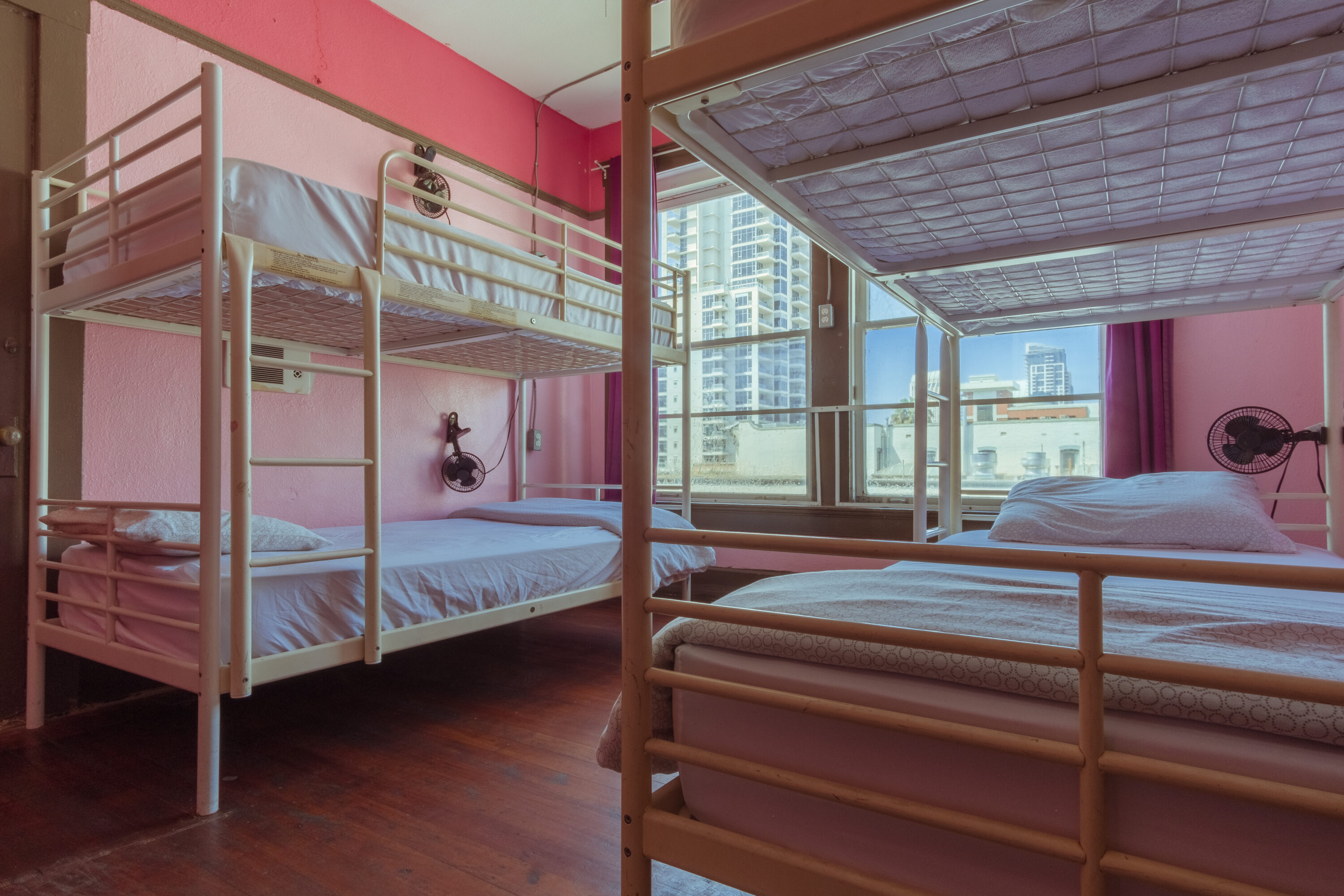 Enjoy use of Lucky D's many communal facilities including a large common room with big screen cable TV as well as an iPad and speakers set up for you to enjoy your Spotify or Pandora playlists.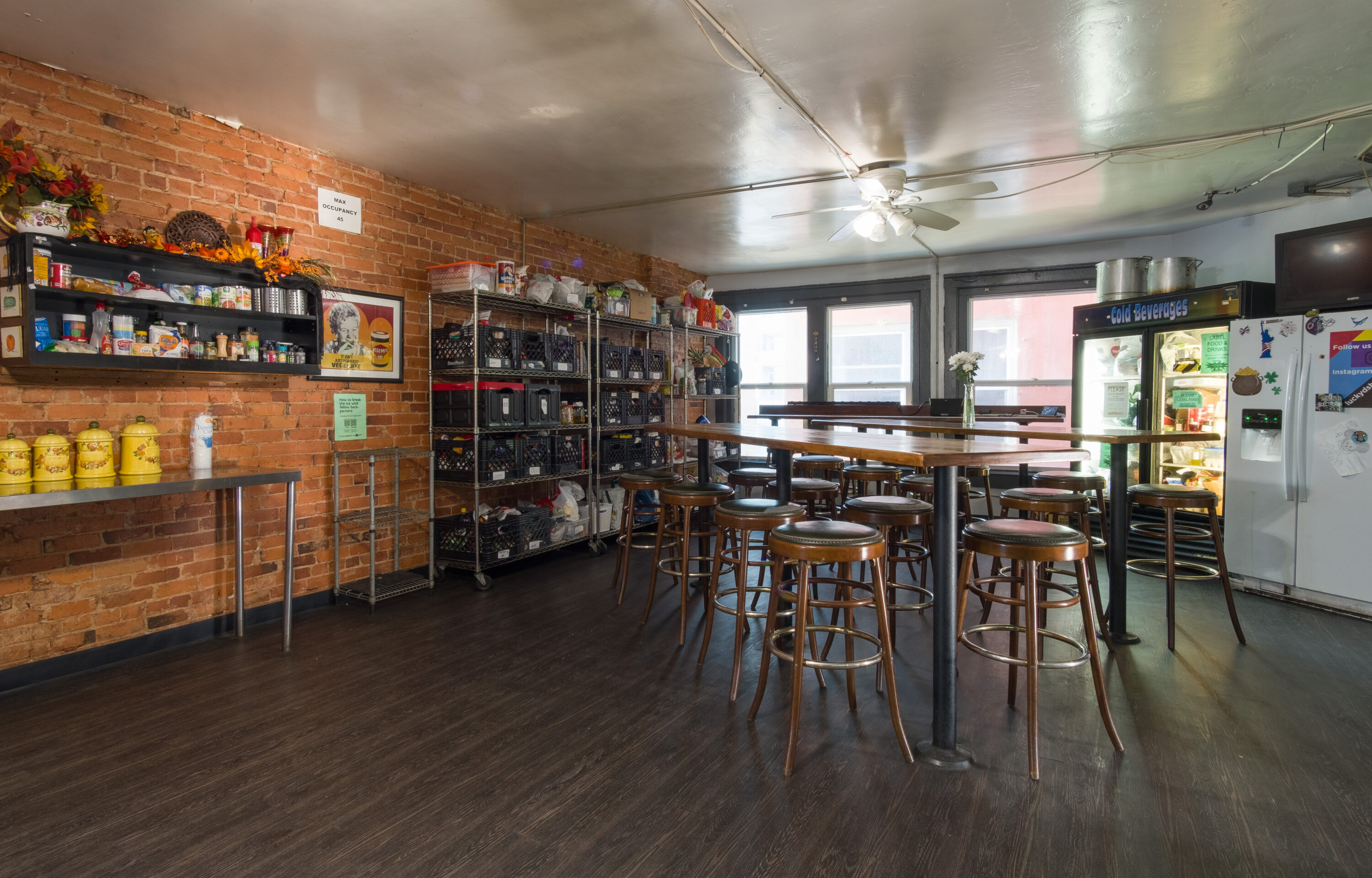 We boast a large fully equipped kitchen. Students may use the kitchen (8am - 12am) to prepare their own meals.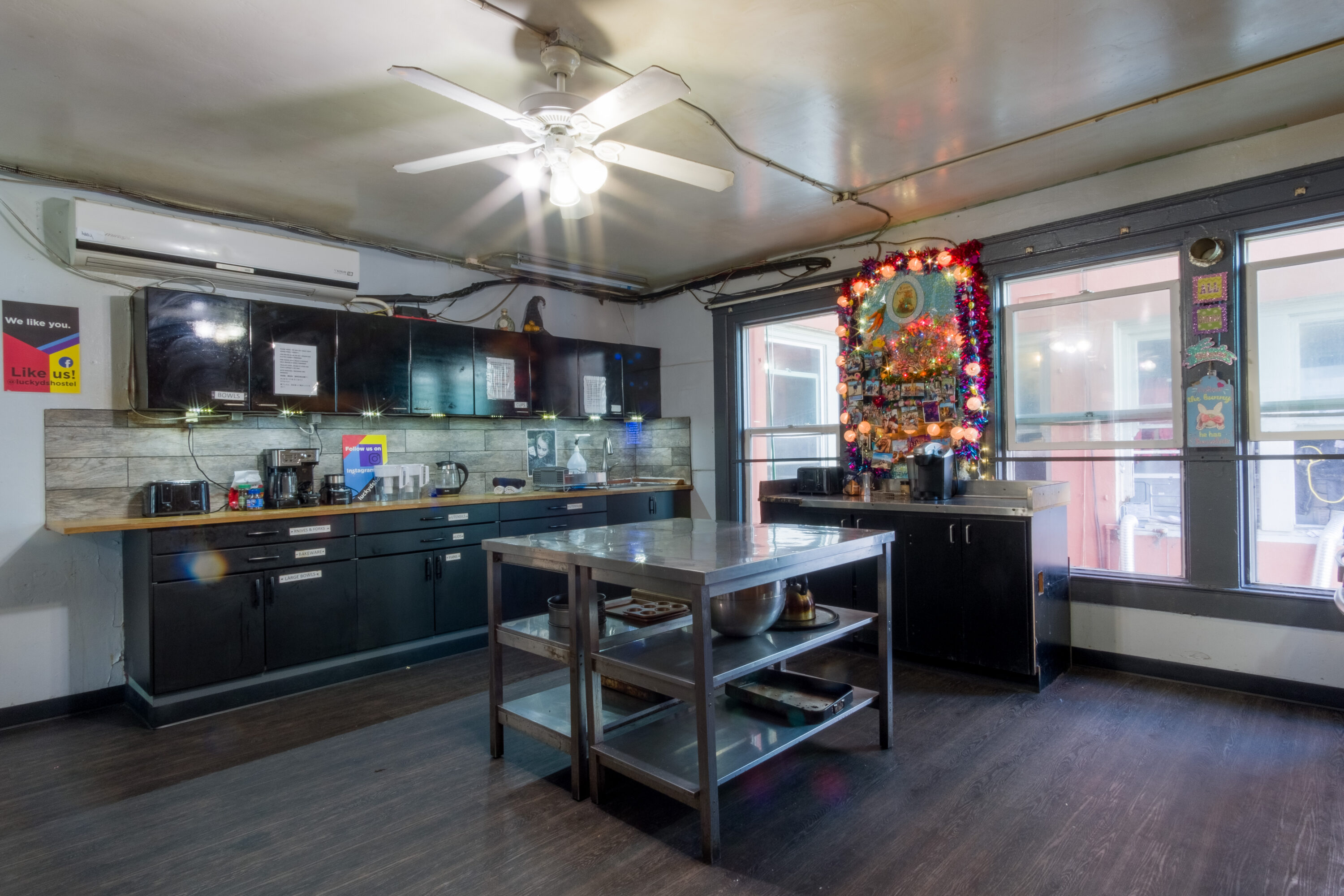 Students can also make good use of our quiet study areas such as the computer lab (desktop computers available in addition to free WiFi throughout the building) and a reading room.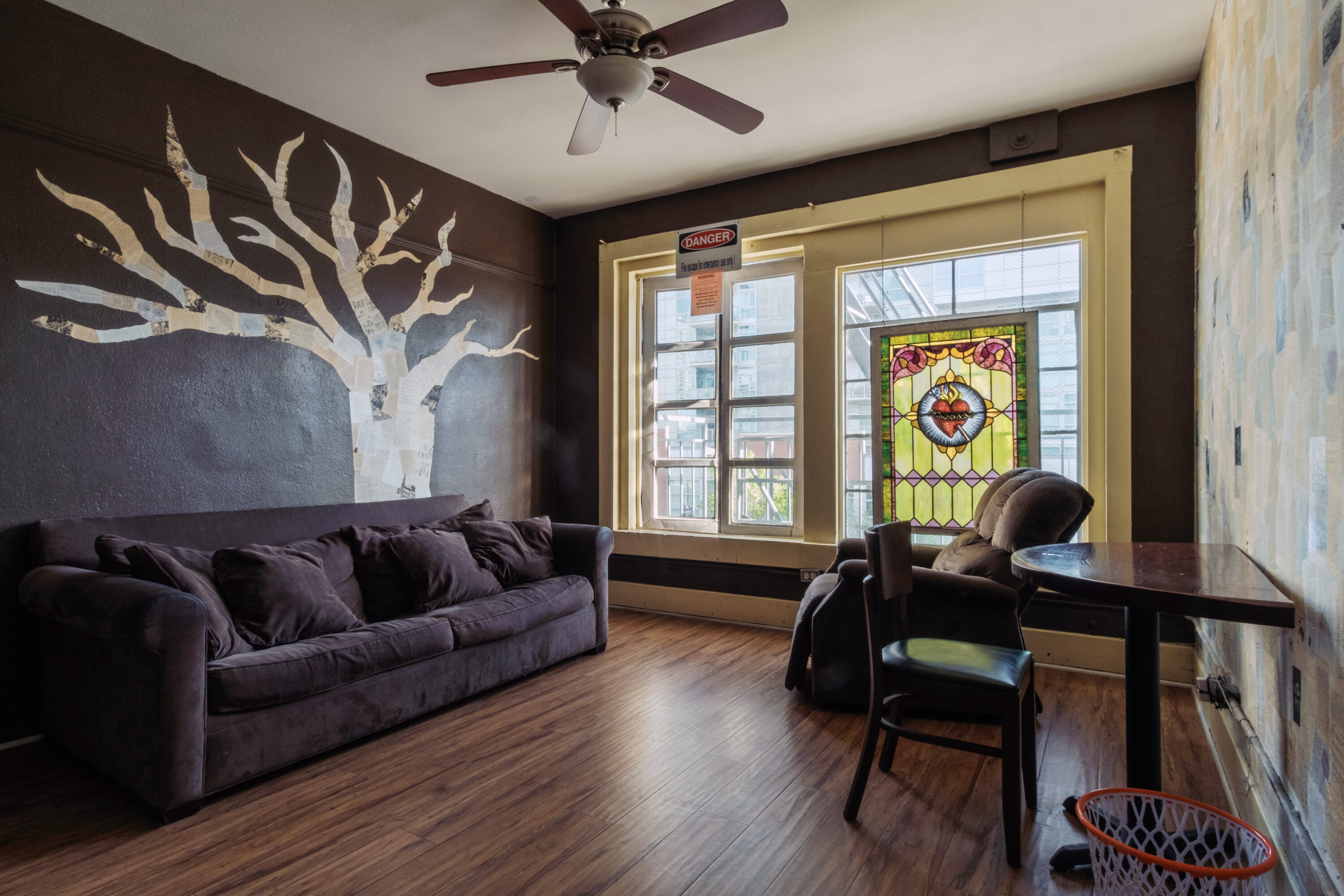 Study desks and a smaller TV room with a Smart TV are also available for student use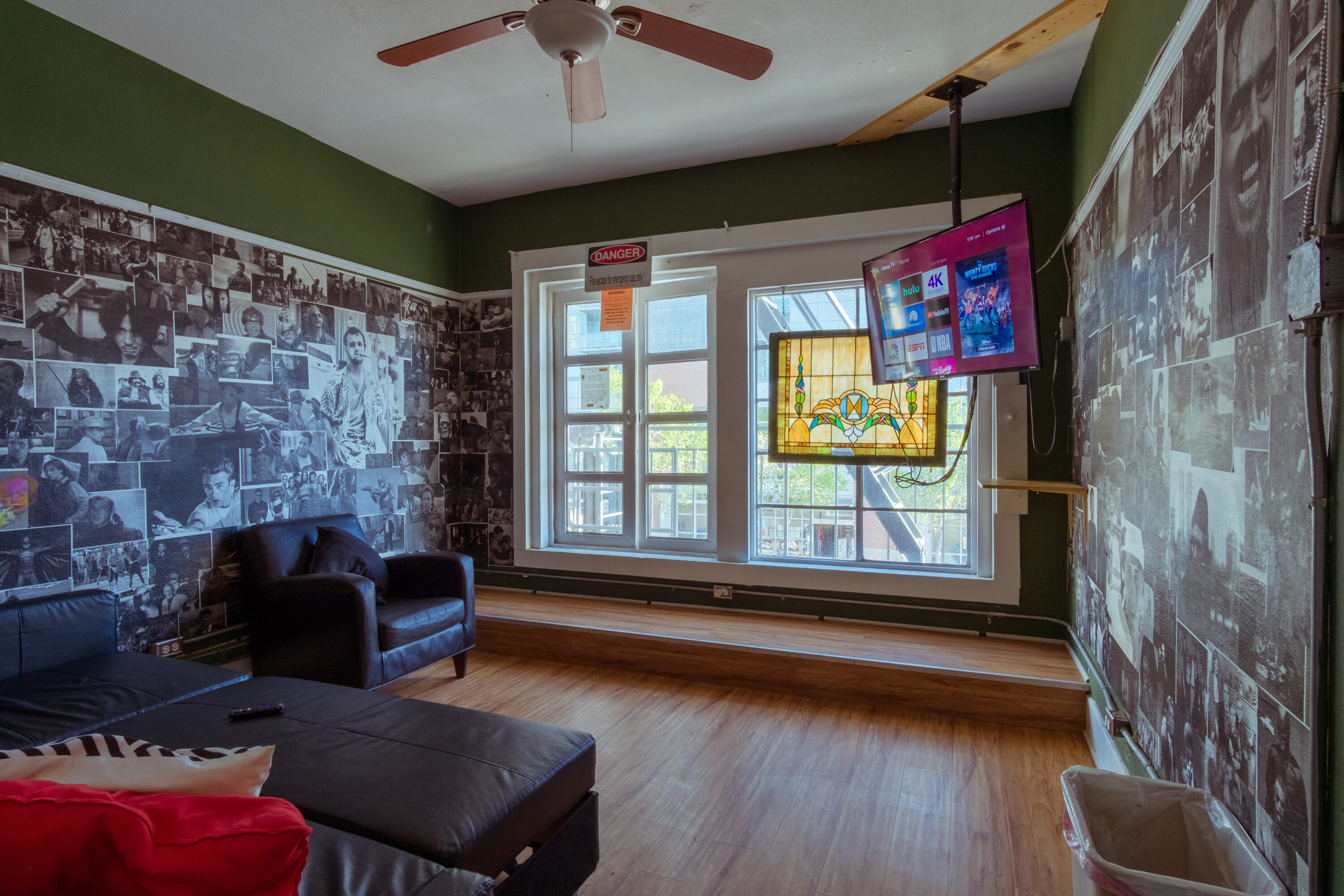 We organize nightly events to help our guests quickly get to know our staff and other residents. Our events are designed for students on a budget to enjoy the best of San Diego's vibrant nightlife.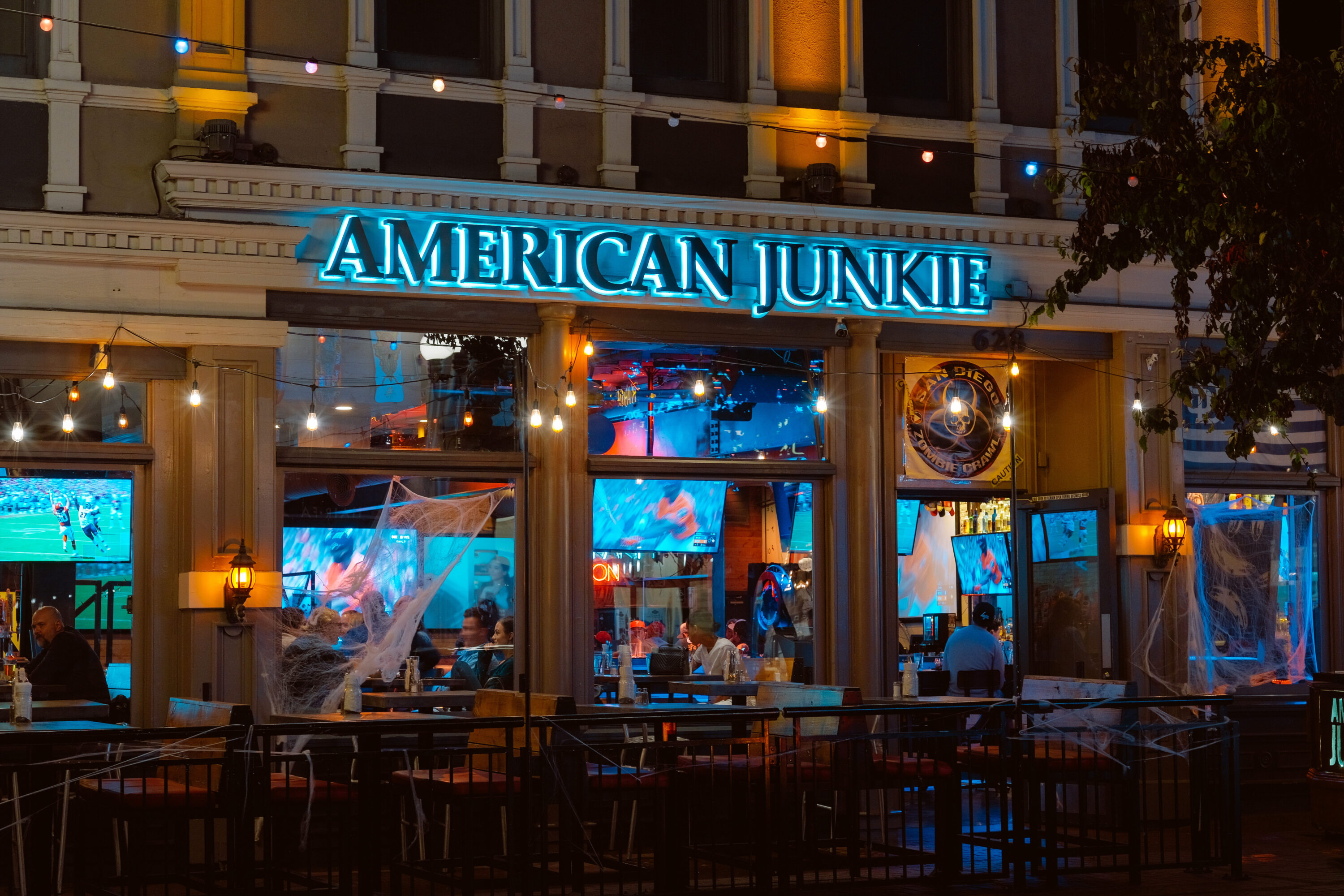 Lockers are provided in all dorm rooms to secure your valuables, just bring your own padlock. Rooms are accessed by electronic key card, there are security cameras throughout the building and reception is manned 24 hours.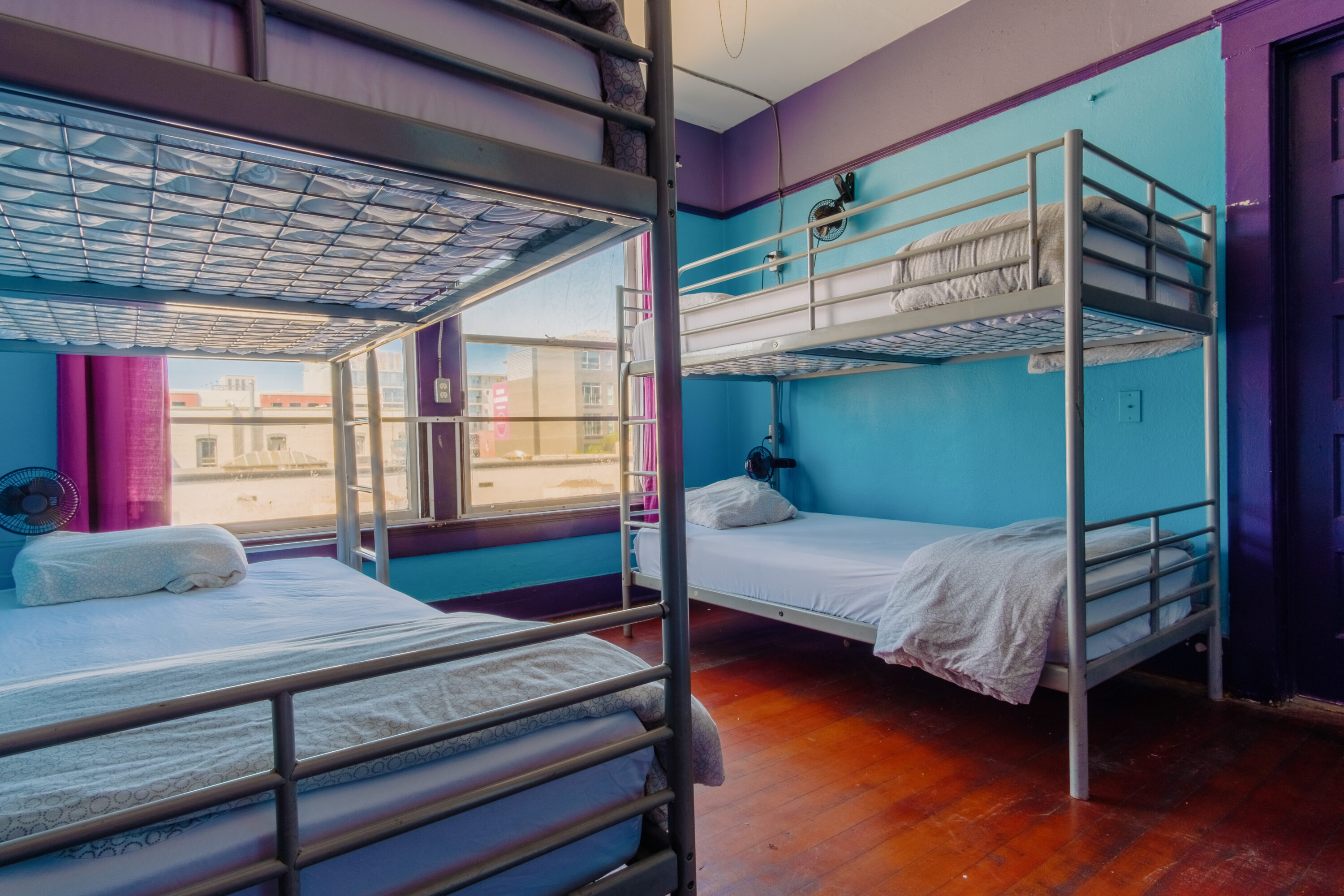 Bathrooms are shared on each floor and cleaned regularly throughout the day and night.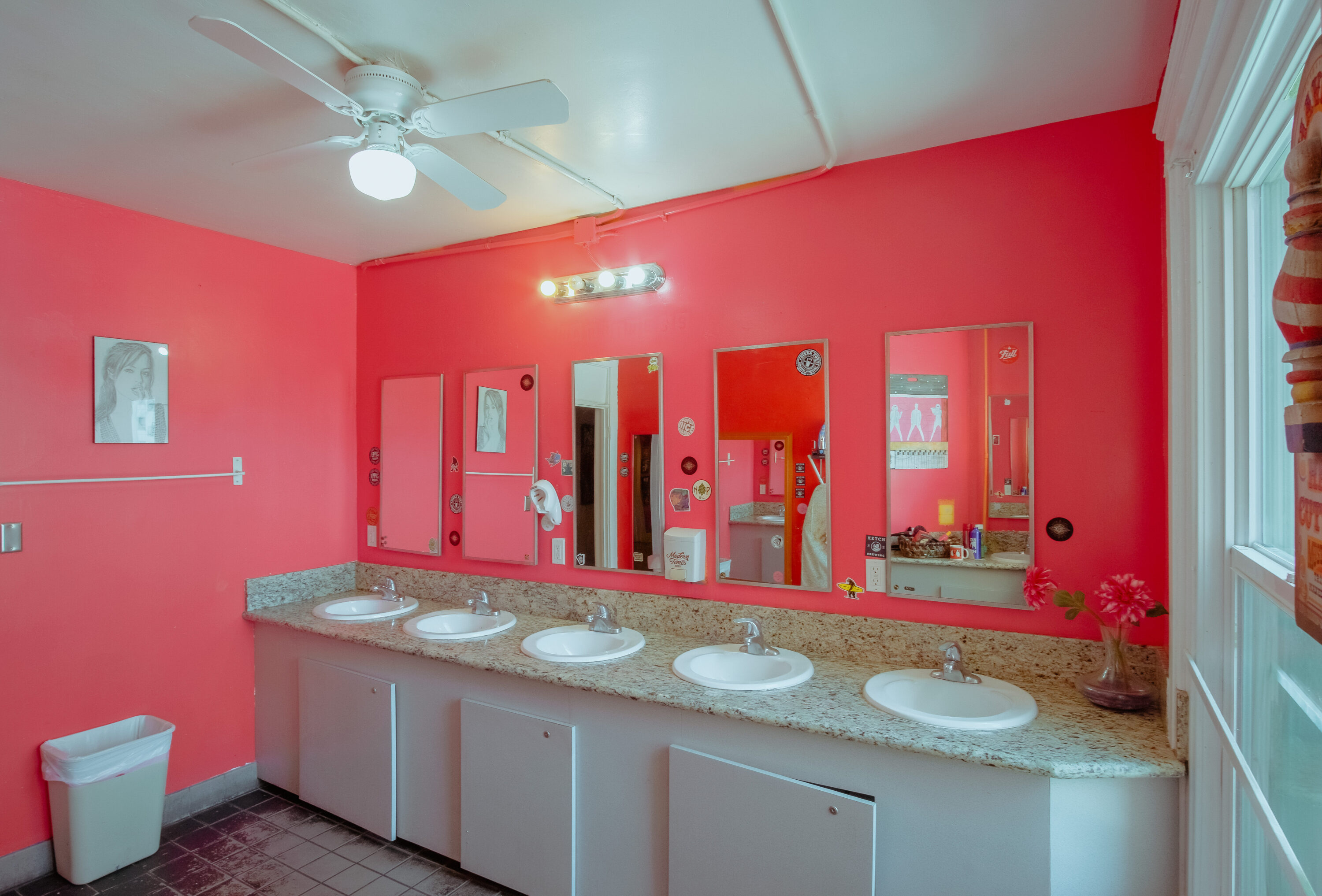 Lucky D's hostel is filled with eclectic art and character that combined with our friendly and helpful staff will quickly make all new residents quickly feel comfortable, safe and
at home.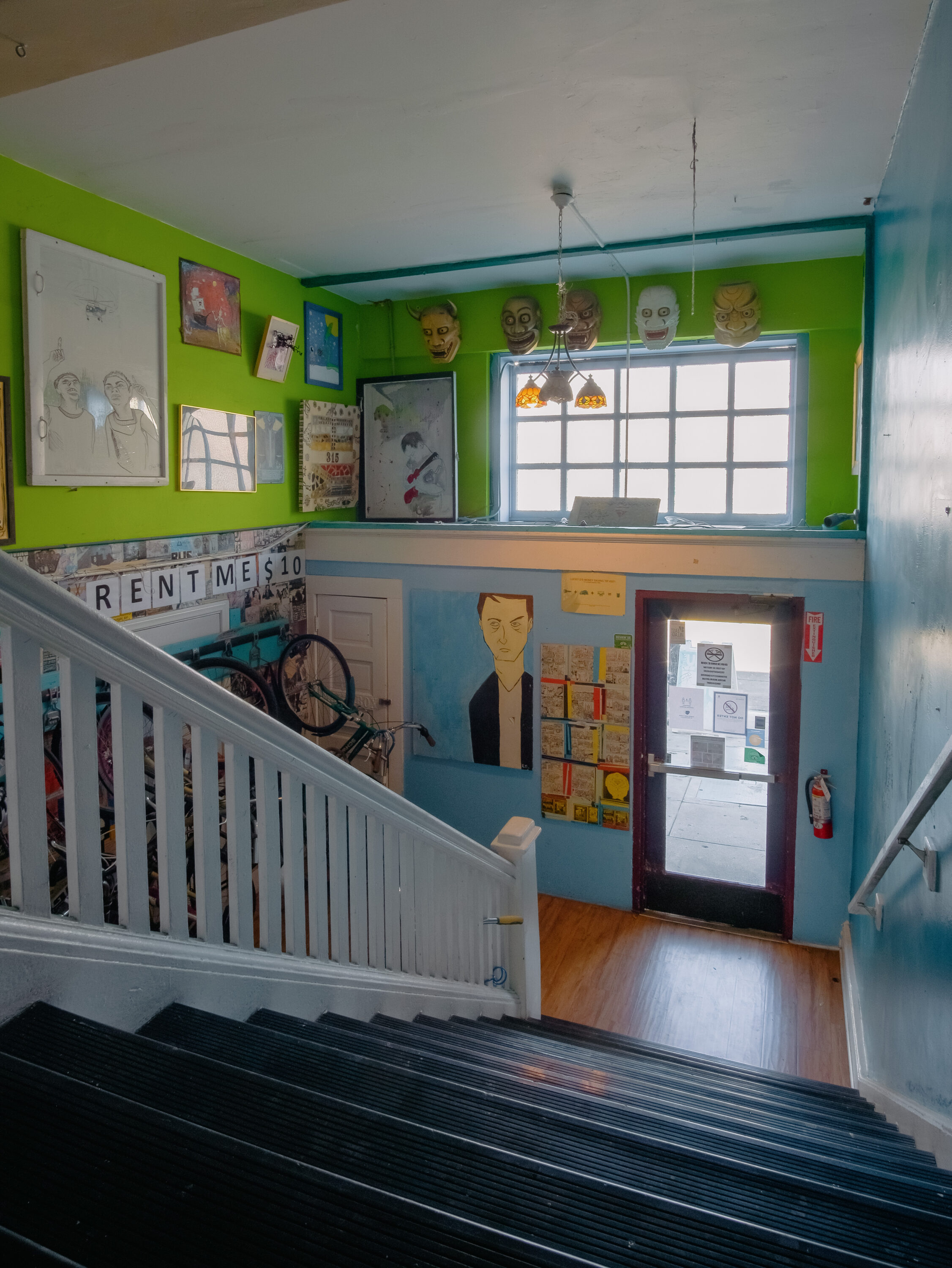 As we like to say, Lucky D's hostel; come for the party, stay because it feels like home.
Location
Centrally located in downtown San Diego's trendy neighborhood of the East Village, we are able to offer everything a student would be looking for, all within walking distance. Guests can enjoy all the excitement of a downtown location with shops, restaurants, bars and clubs abounding. There are a multiple of English Language schools in the downtown area, the newest and largest addition being Kaplan College, just two short blocks away. CEL – College of English Language , ELS , IAE – International Academy of English, LSI – Language Studies International and Intrax International Institute/Strafford House all enjoy a downtown location. Public transit is easily accessible for any area attractions and colleges not accessible by foot. Both SDSU and UCSD can easily be reached by one bus. Newschool of Architecture & Design is just 4 short blocks and Thomas Jefferson School of Law 5 blocks. Woodbury University – School of Architecture & Design is 1.8 miles.
Rental agreement
Lucky D's hostel caters for student accommodation and can accommodate both short-term and long-term residents with our month-to-month rental agreement available September through May. Current student ID required.
Easy access to Public Transit
• Bus stop (Broadway Street bus line through downtown) – 4 blocks
• Bus stop (Market Street bus line through downtown) – 1 block
• Trolley: Park & Market stop – 3 blocks
• Trolley: Convention Center – 0.5 mile
• I-5, 163 & 94 – all within 0.5 mile
• San Diego International Airport – 3.4 miles
• Amtrak Train & Trolley Stations – 1 mile
• Greyhound Bus Station – 0.8 mile
Centrally Located
• City College – 9 blocks
• Library – 6 blocks
• Albertson's and Ralph's supermarkets – 6 blocks
• Grocery Outlet Bargain Market – 2 blocks
• Financial District – 8 blocks
• Gaslamp District (Restaurants & Bars) – 3 blocks
• Horton Plaza Shopping Mall – 5 blocks
• Padres Baseball Stadium – 2 blocks
• Balboa Park & museums – sixteen blocks
• San Diego Zoo – sixteen blocks
• Convention Center – 7 blocks
• San Diego Bay & Seaport Village – 1 mile
• Old Town, Sea world, Mexico and the beaches – 15 – 20 mins by car