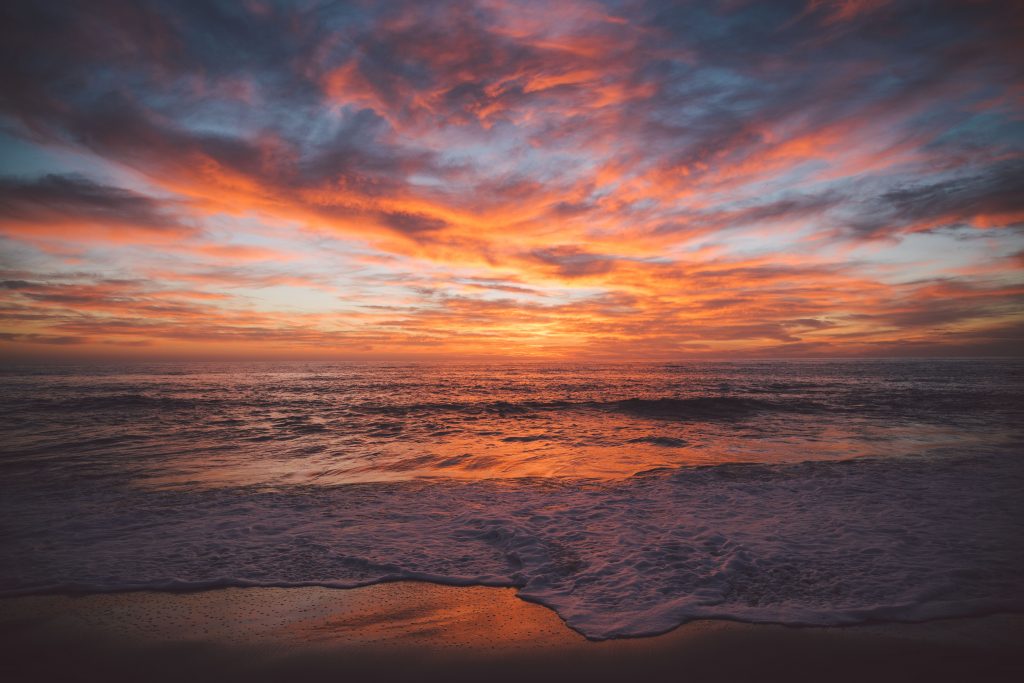 Beaches and Bays
With 17 miles of coastline and 4,600 acres around Mission Bay Park, San Diego offers a wide variety of beaches and amenities. San Diego Lifeguards patrol the beaches from nine permanent lifeguard stations (Ocean Beach, South Mission Beach, Mission Beach, North Pacific Beach, Pacific Beach, Children's Pool, La Jolla Cove, La Jolla Shores, Black's Beach) and dozens of seasonal stations during the summer.
We have maps and bus routes to all beaches at Lucky D's Reception. Public transport in San Diego is a breeze. Jump on the bus and you will be at the beach in no time.
Ocean Beach
Ocean Beach is a vibrant, bohemian neighborhood, with a classic SoCal beach vibe. Surfers and sunbathers fill the namesake beach, while Ocean Beach Pier is a popular local fishing spot with sweeping views. Nearby, Newport Avenue is lined with antiques shops, beachwear and surf boutiques, organic groceries, taquerias and brewpubs. The Ocean Beach Farmers Market features live music.
Mission Beach
Family friendly and also popular with 20-somethings, Mission Beach is San Diego's lively take on the classic boardwalk beach town.
Pacific Beach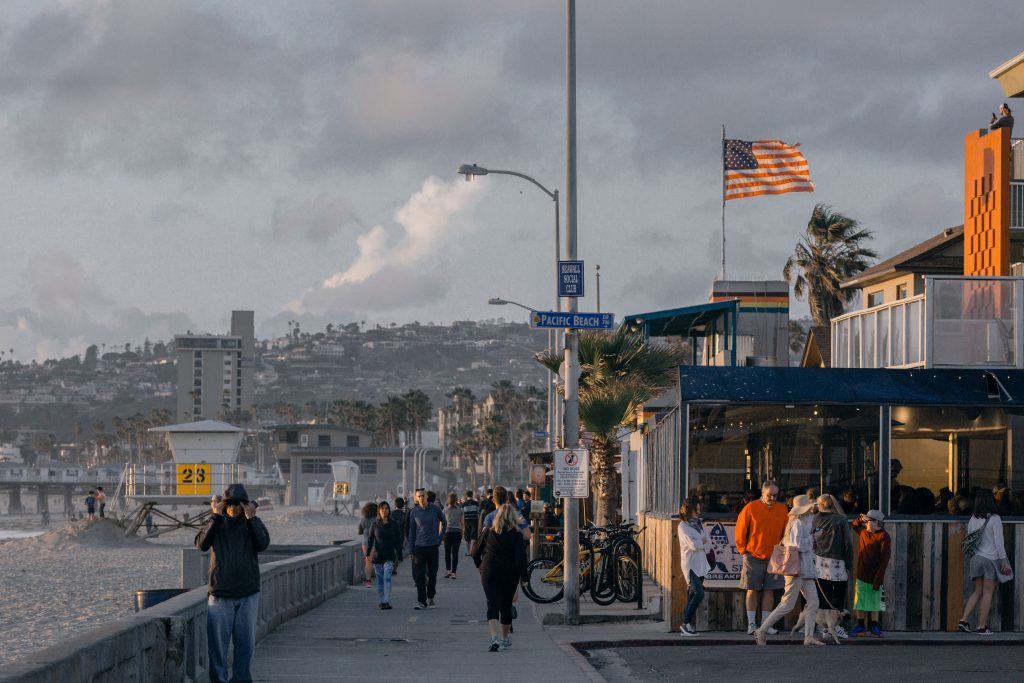 Pacific Beach's namesake stretches for miles from the Mission Bay jetty to the cliffs of La Jolla. The boardwalk, officially called Ocean Front Walk/Ocean Boulevard, is a pedestrian walkway that runs approximately 3.2 miles along the beach from the end of Law St. in the north down into Mission Beach, ending at the mouth of Mission Bay in the south. There are numerous local shops, bars, hotels, and restaurants along the boardwalk, and it is generally crowded with pedestrians, cyclists, rollerbladers, and shoppers. Adjacent to the boardwalk is the Crystal Pier, a public pier and hotel at the west end of Garnet Avenue.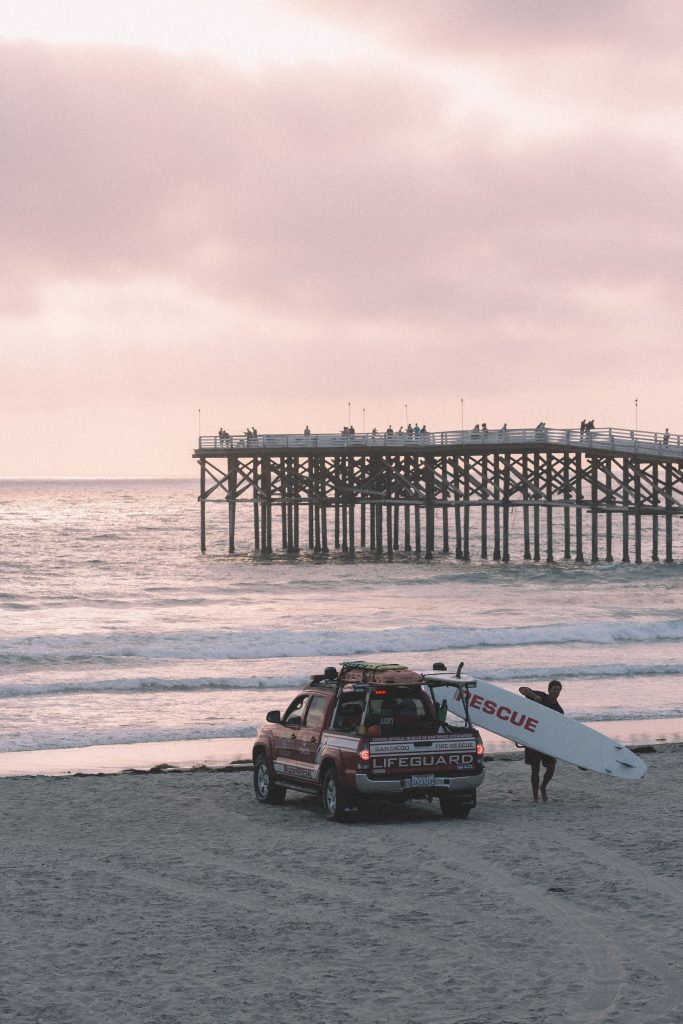 La Jolla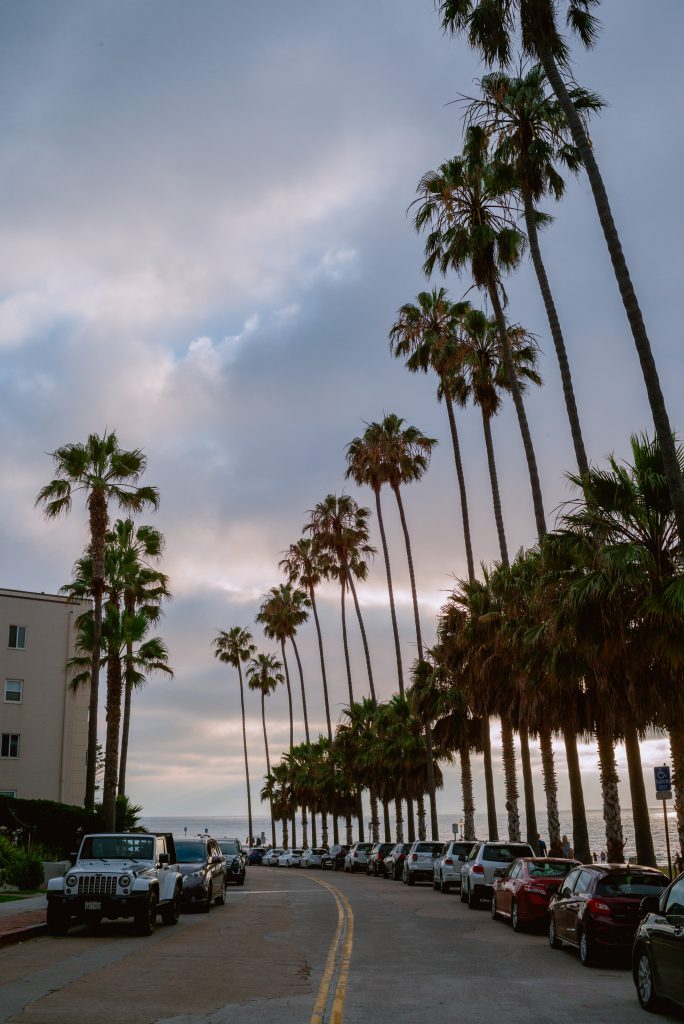 La Jolla's grandeur is nowhere more evident than along its coastline, where you'll find some of the most breathtaking beaches in California. Dramatic cliffs, sandy expanses and secluded coves, La Jolla offers a range of beaches to please everyone—whether your interest is sunbathing, swimming, surfing… or seals!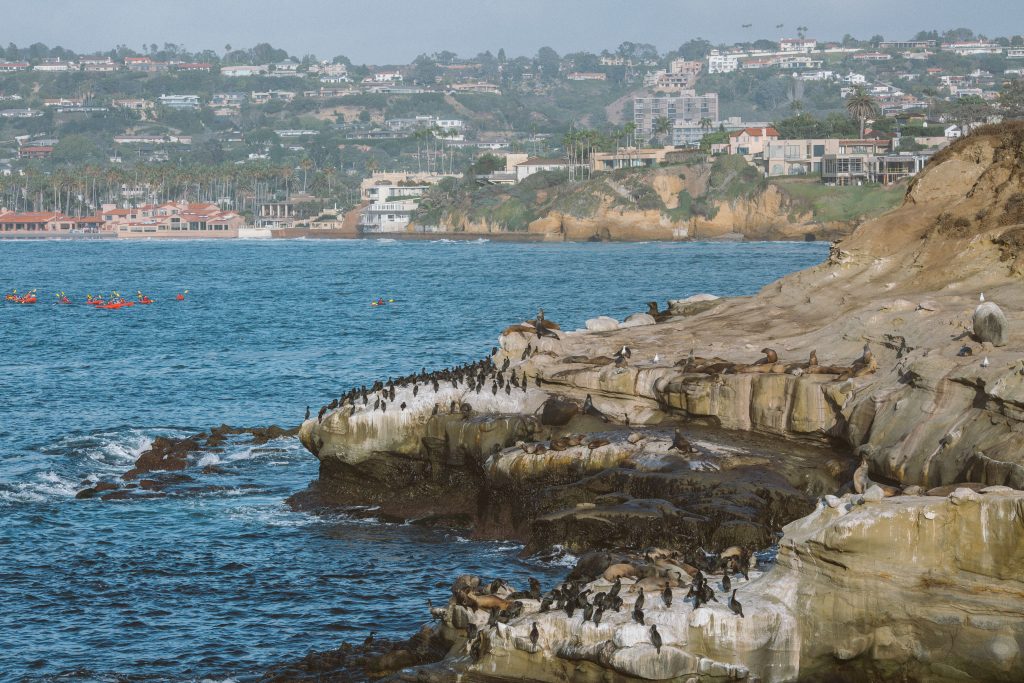 Imperial Beach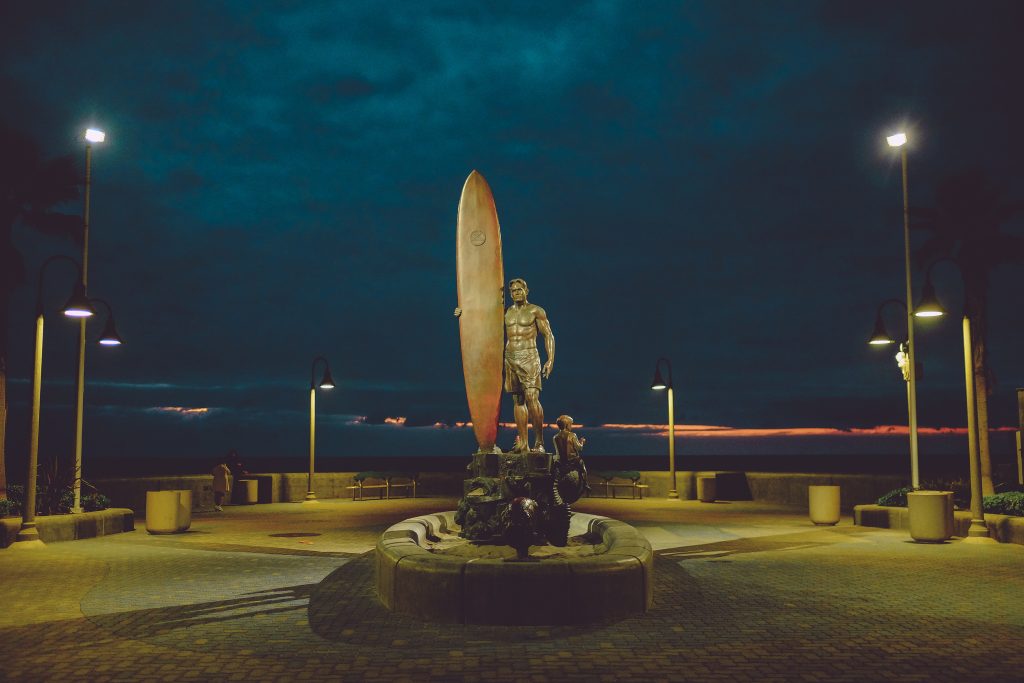 Imperial Beach is a residential beach city in San Diego County, California, with a population of 26,324 at the 2010 census. The city is the southernmost city in California and the West Coast of the United States.
Get information on all the key beaches and bays here.