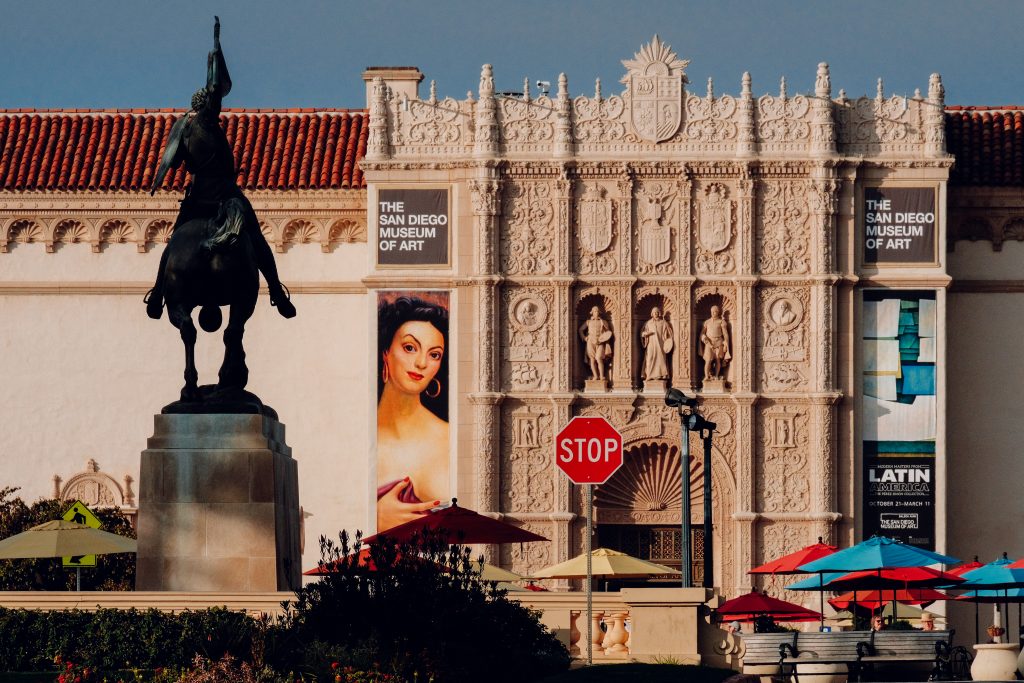 Museums
From the fine arts, including classical, contemporary and folk art, to science and natural history, San Diego's museum and galleries world offers an abundance of experiences. Wherever your interests may lie, you're sure to find a collection that will provide you with deeper insight, engagement and inspiration.
Balboa Park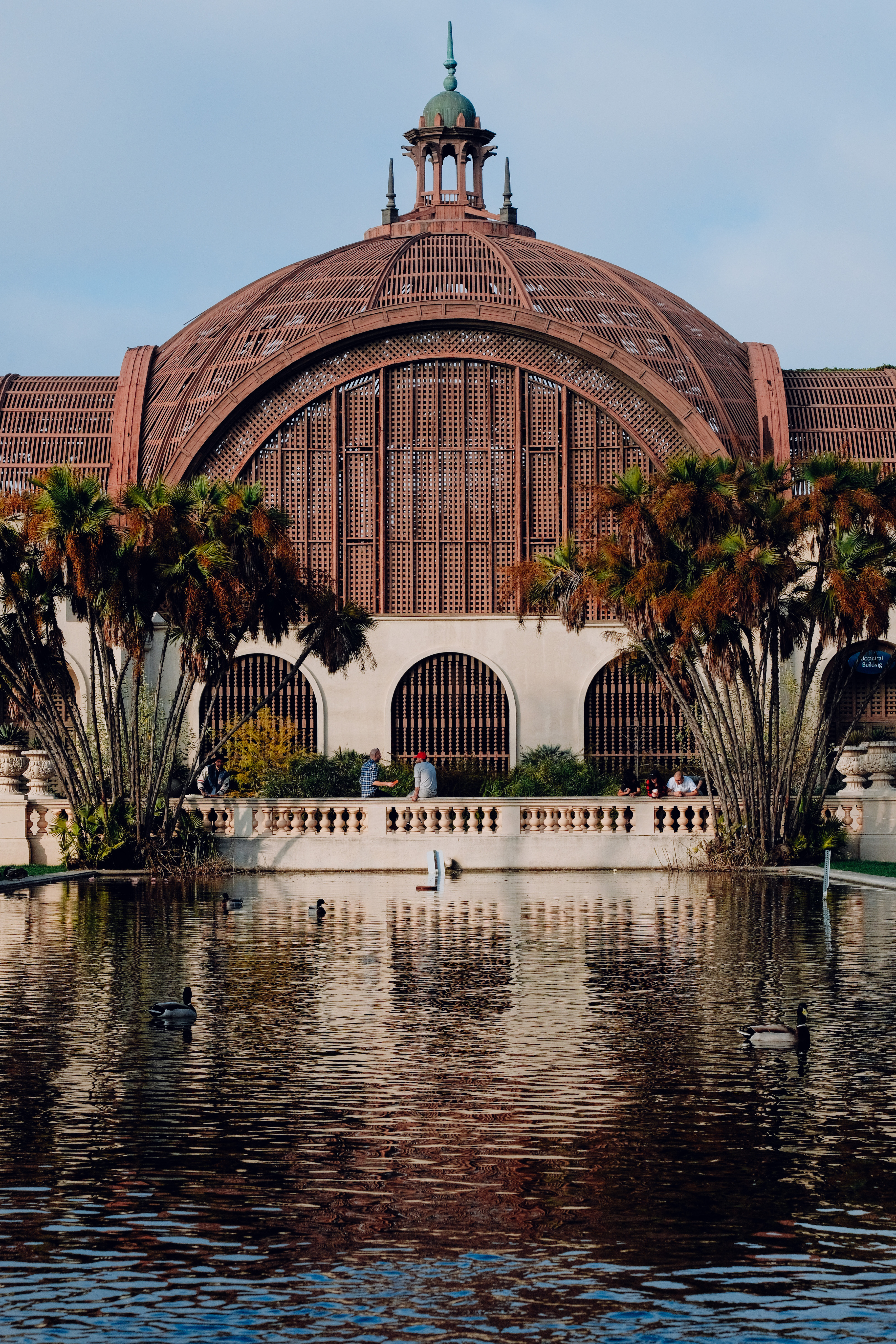 Often referred to as the "Smithsonian of the West," Balboa Park is the largest urban park with cultural institutions in the United States. Fifteen museums devoted to topics as varied as anthropology, art, aviation, natural science and technology are spread throughout the pristine gardens and historic Spanish Colonial architecture in Balboa Park.
The USS Midway Museum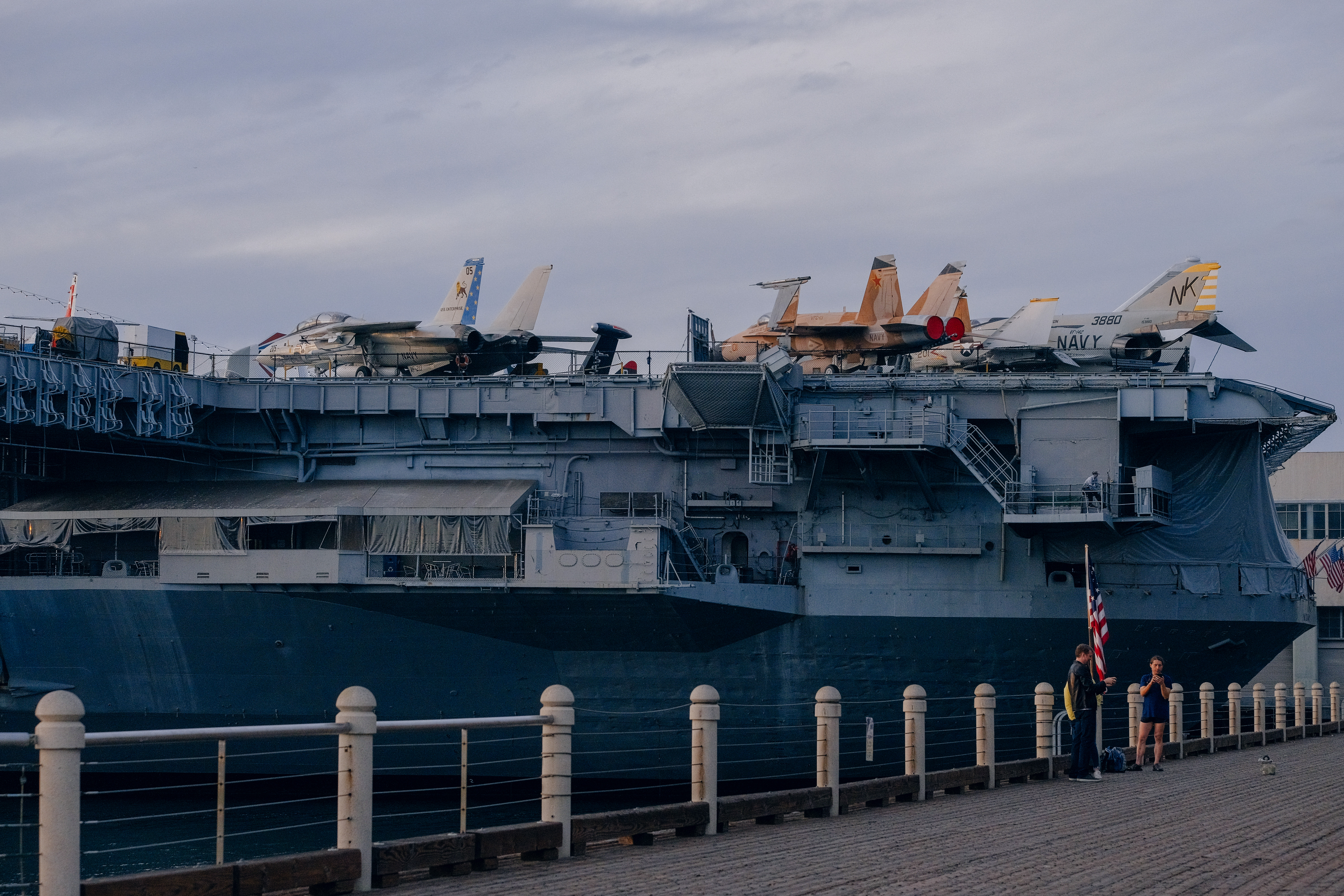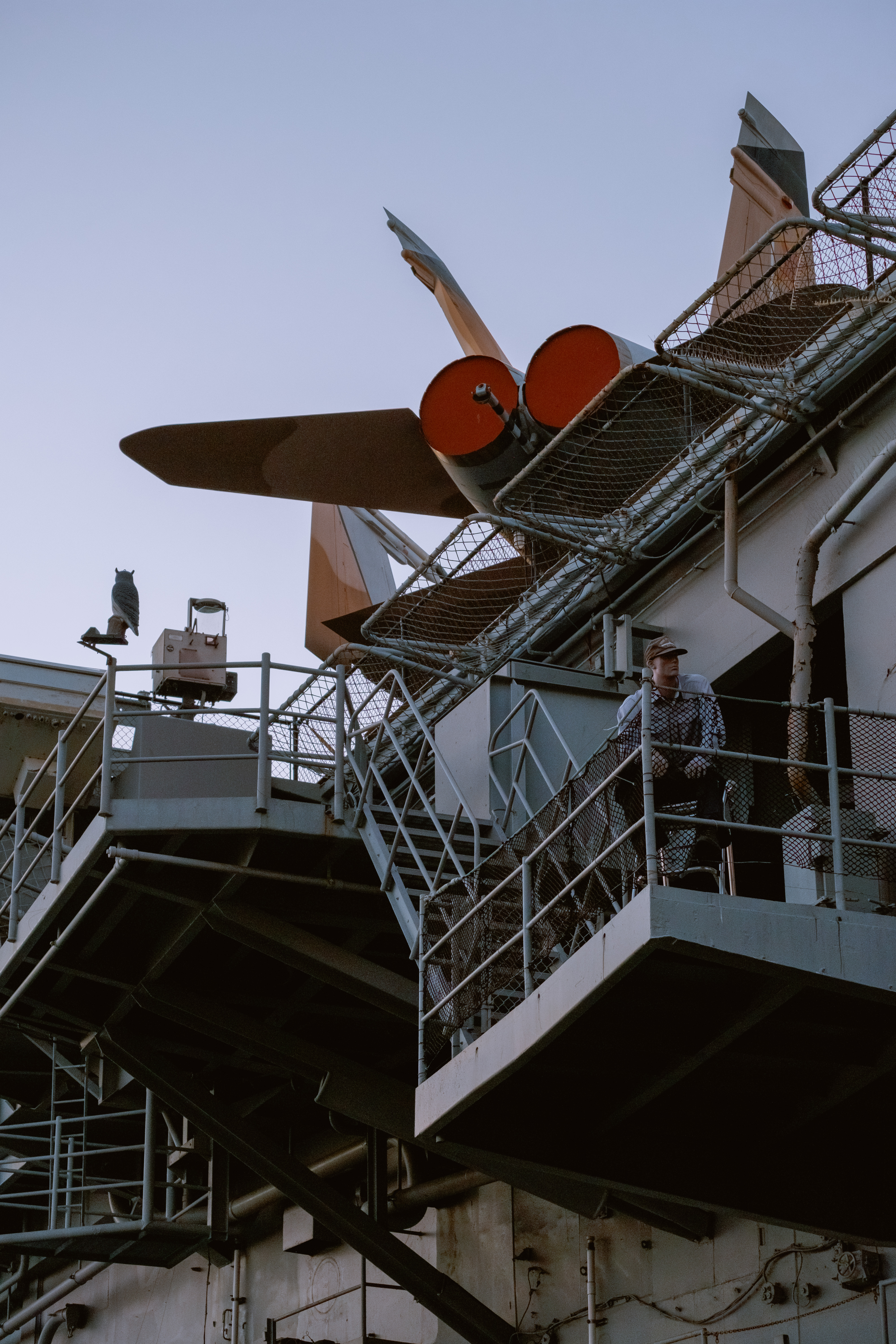 A former naval aircraft carrier, the Midway was America's longest serving naval warship; it is the only carrier to have served through the entire length of the Cold War and beyond, active from 1945-1992.  Consistently voted the best museum in San Diego, admission includes a self-guided audio tour of over 60 exhibits—access to the crew's former sleeping quarters, the ship's jail, a grandiose galley, the engine room, etc., as well as a tour of 29 restored aircrafts.
Unconditional Surrender Statue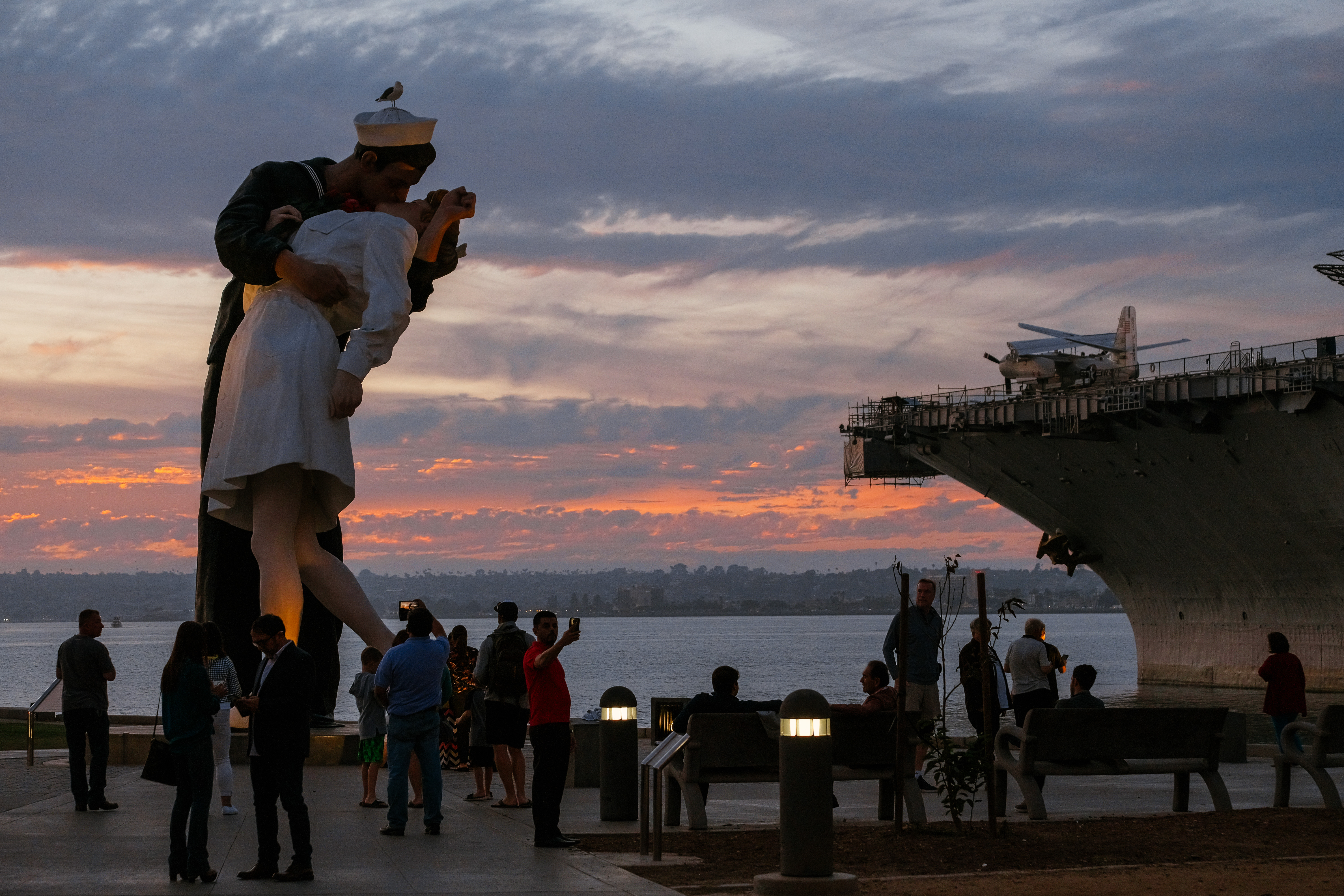 Lifelike waterside sculpture resembling the famed "V-J day in Times Square" photo from 1945
National Salute to Bob Hope and the Military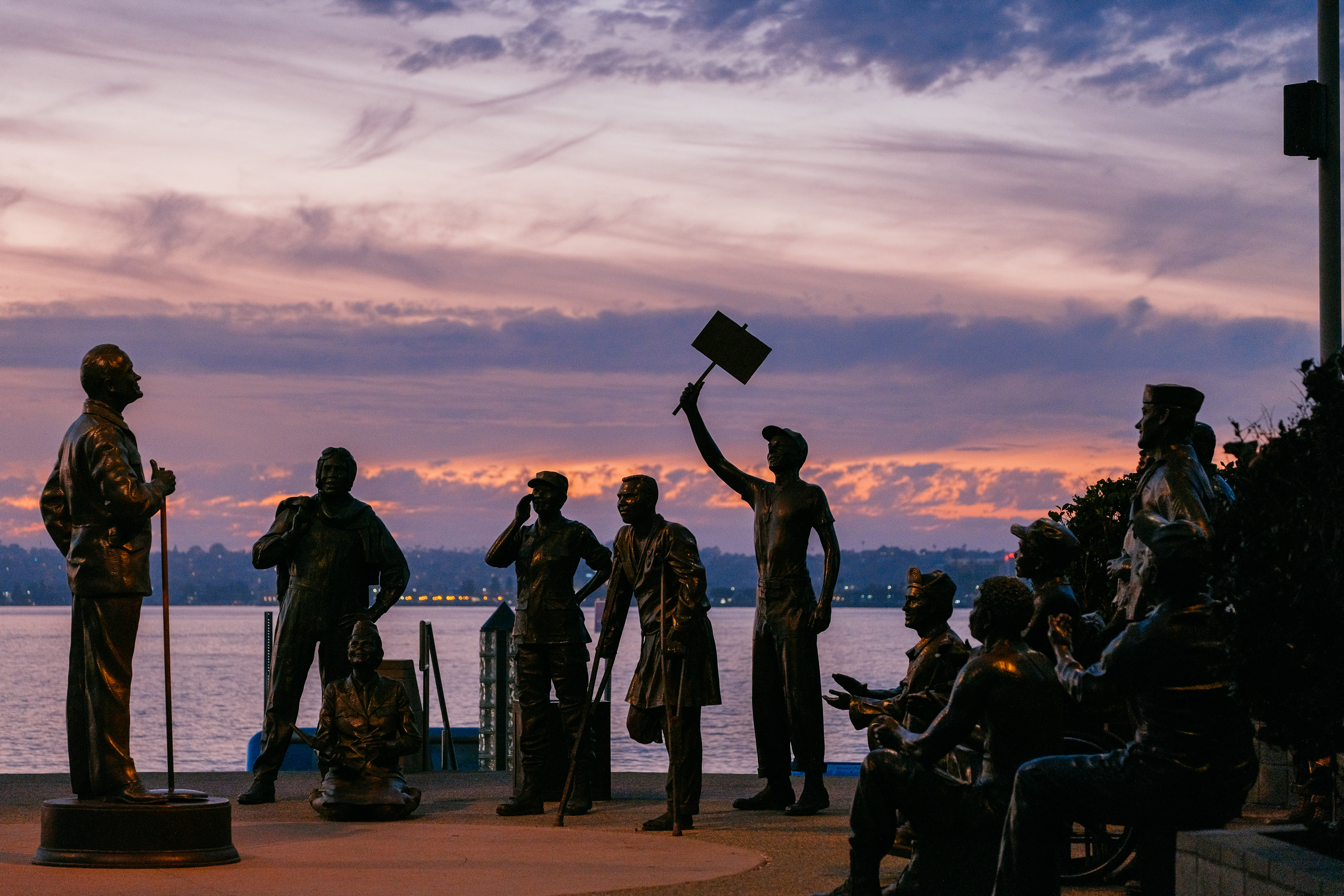 Outdoor bronze statues depicting armed forces personnel listening to comedian Bob Hope