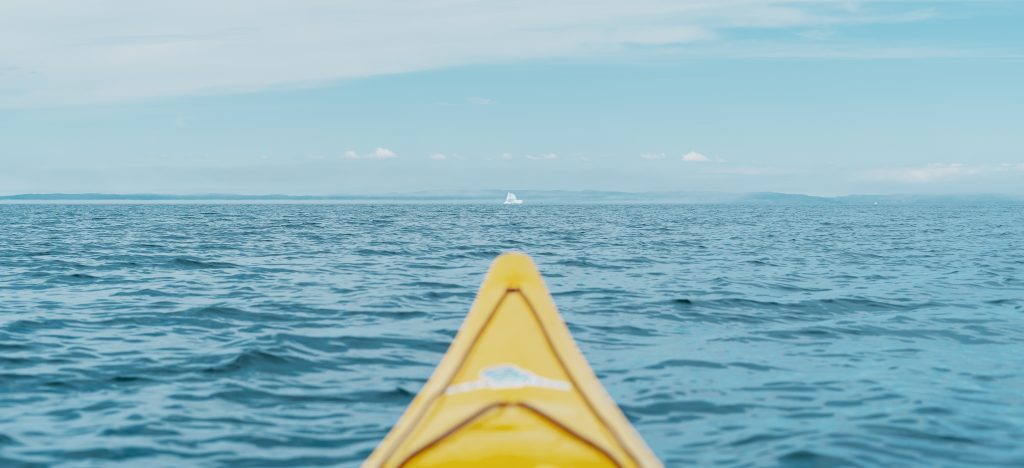 Kayaking
Anyone can enjoy kayaking from their very first outing, with challenges ranging from two-hour coastal tours to epic multi-day expeditions.  Couples and families with small children will particularly like the tandem models that can accommodate two or more paddlers. On any given day, hundreds of visitors and locals paddle these brightly-colored vessels all around San Diego's coves and coastlines. For those who want to learn the ropes from a pro, the Mission Bay Aquatic Center offers courses for beginning and advanced paddlers.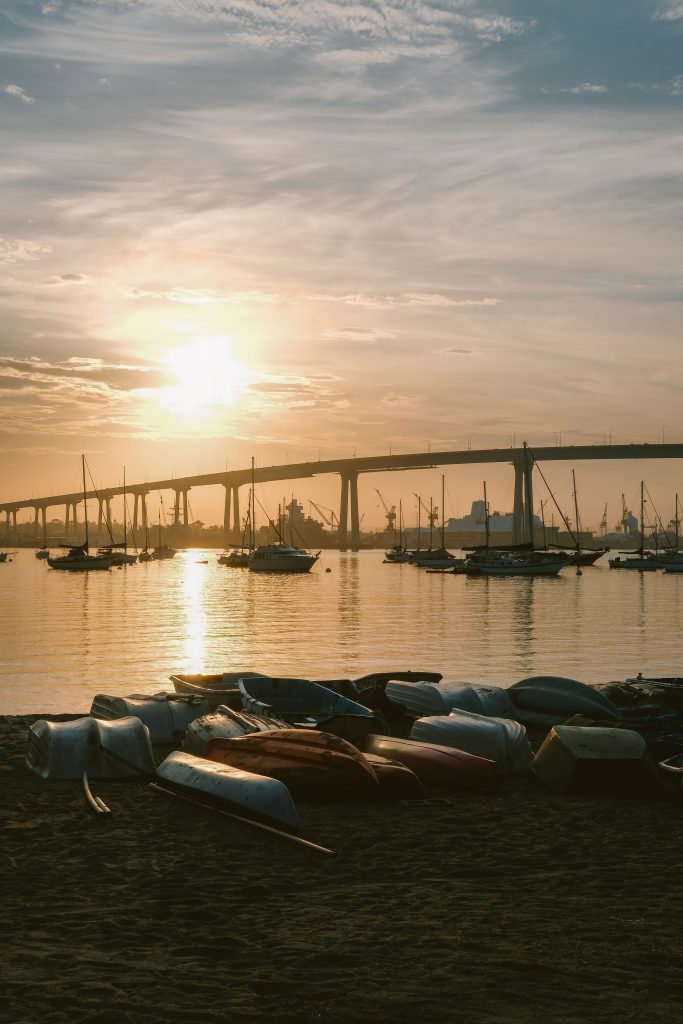 Kayak Tours
While you can kayak virtually any place along the San Diego coast, La Jolla Shores beach is among the most popular. Protected from the brunt of the summer swells, it's an ideal launching point to explore kelp beds, sea caves and sea lion colonies.
Everyday California
Everyday California offers kayak tours of the La Jolla Ecological Reserve, giving you an opportunity to explore one of Southern California's richest and most diverse marine ecosystems.
Original La Jolla Kayak tour – kayak around the beautiful sea cliffs and explore the seven sea caves of La Jolla, lead by an experienced EC guide. (90 minutes)
Kayak/Snorkeling tour – kayak through the reserve lead by a senior guide to find the ideal spot for snorkeling, then drop anchor and get up-close-and-personal with marine wildlife including sea lions, sea turtles and leopard sharks.  (2 hours)
They offer private group tours as well, and a whale watching kayak tour during the winter months (from the beginning of December through the beginning of March).  In addition, Everyday California offers a 20% discount for all Lucky D's guests!
La Jolla Kayak
La Jolla Kayak offers a variety of oceanic and dry land activities, including a sunset kayak tour, a kayak/snorkeling combination tour, bike/kayak tour, and more!  Head over to their website to figure out which expedition will best suit your needs.
Seasonality
Summer and fall are prime time for kayaking in San Diego. The conditions are generally calm and the air and water temperatures are warm enough to wear simply a bathing suit or light wetsuit top. Launch ramps and beaches within San Diego's protected bays are the surest bet for easy launching and landing any time of year. Any local kayak service or the lifeguards can advise you about when and where it's safe to go paddling at coastal beaches.