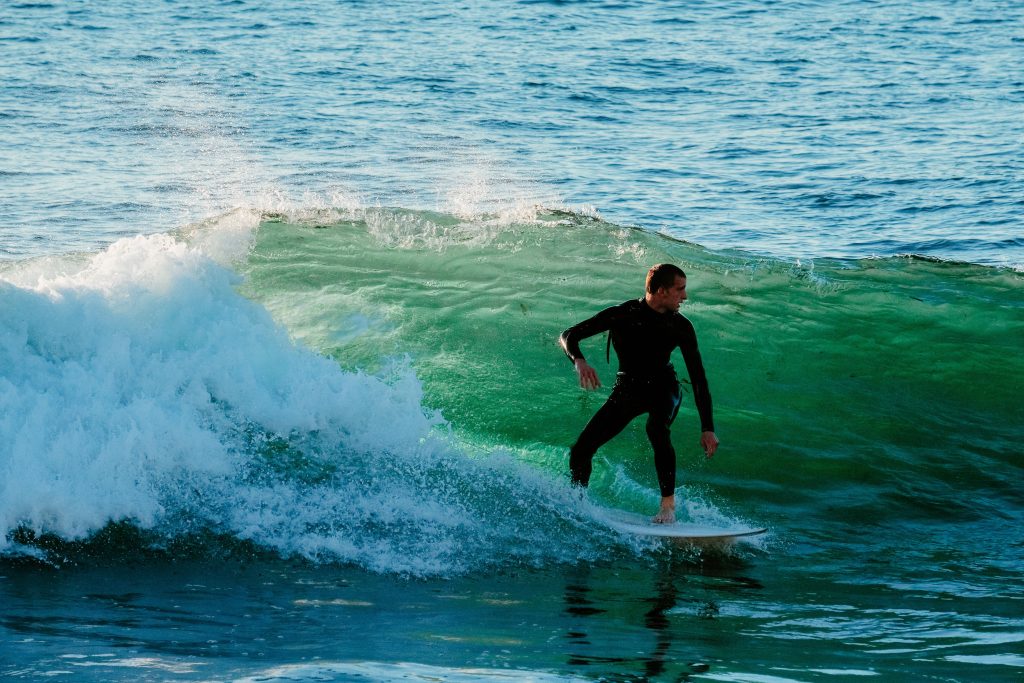 Surfing
One of the first things that comes to mind with Southern California is surfing. When the surf is up, you can be sure to find a steady stream of grommets and pros alike slipping into wetsuits to shred some barrels and ride the gnarly tubes of the Pacific Ocean. When they're not in the water or on the beach they're in their cars, boards strapped to the roof and heading for such fabled breaks as Bird Rock, Oceanside Pier, or the legendary Windansea (featured in the Tom Wolfe bestseller, The Pump House Gang).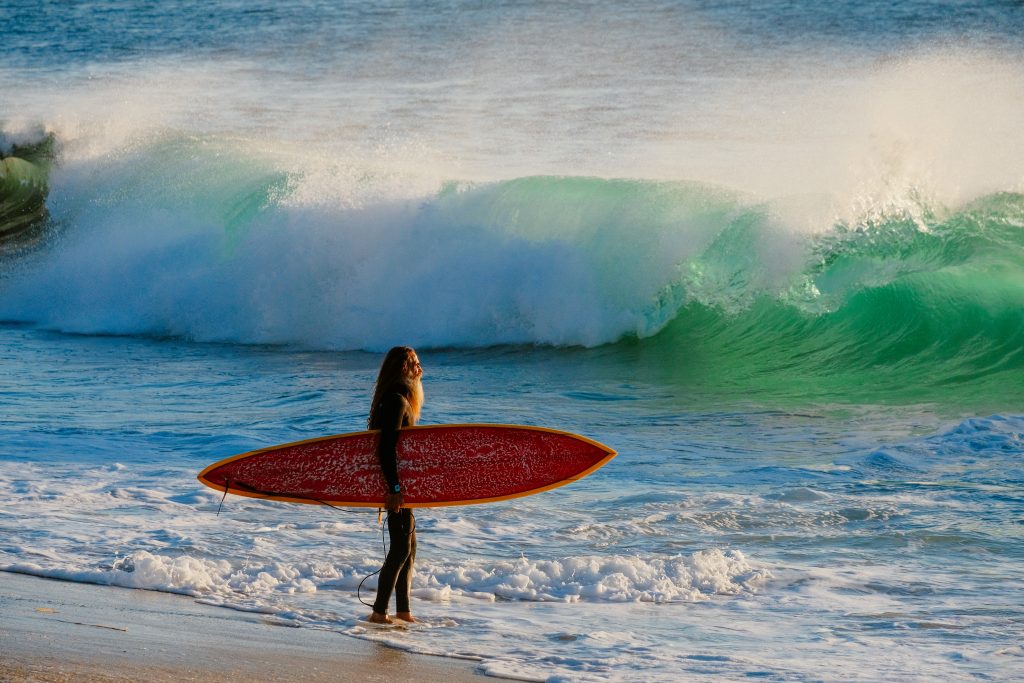 The California Surf Museum in Oceanside celebrates San Diego county's deeply ingrained surfing tradition, where you can see historic boards and exhibits honouring legends who have carved the waves over the last 50 years. Throughout the county, especially in beach towns like Leucadia and Encinitas, you'll find plenty of board shops, including Hansen Surfboards (open since 1961), where you can stop by to get tips on local lessons. Even if you never plan to get in the waves, you can still buy a pair of board shorts and power up with breakfast at such classic surf hangouts as Pipes Cafe in Cardiff-by-the-Sea and Beach Break Cafe in Oceanside.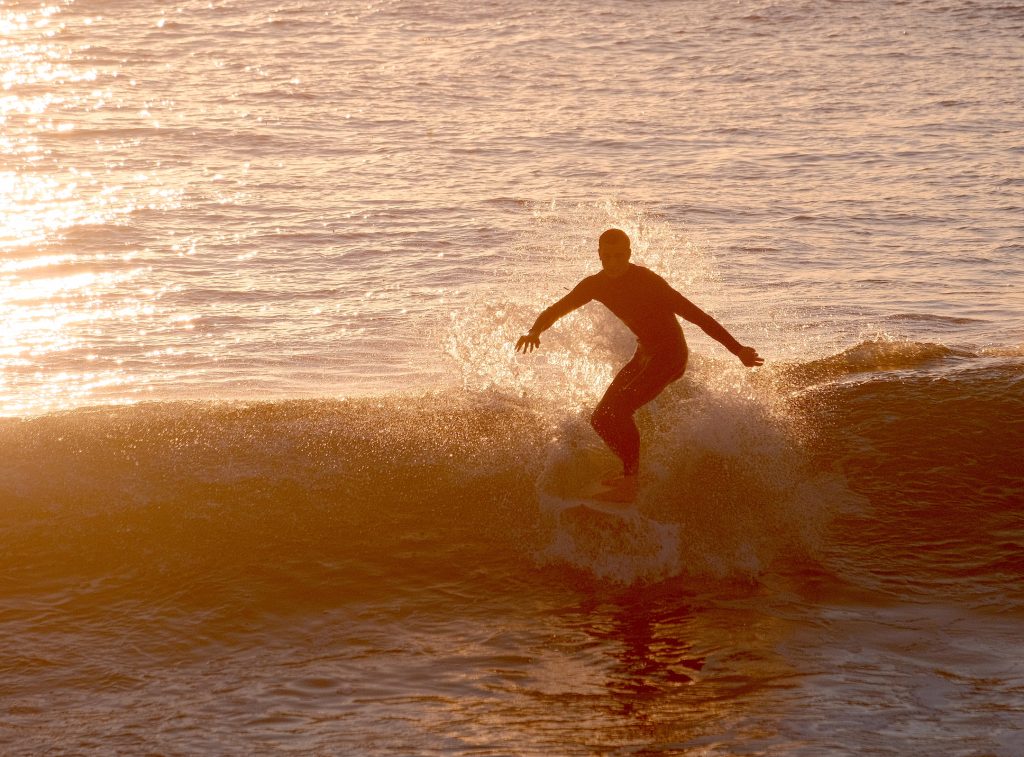 Surfing Lessons / Rentals
Eager to give it a try yourself?  Everyday California in La Jolla offers surfboards and paddle boards for rent, and all Lucky D's guests get a 20% discount!
Surfari
Our staff recommends Surfari in Mission Beach.  Their lessons are traditionally 90 minutes long, and they offer private, semi-private, and group surfing lessons.  Private lessons (1 instructor: 1 student) are $85, semi-private (1:2) are $65, and group lessons (1:5) are $55.
Next Level Surf School
Highly rated on Yelp and other websites, Next Level Surf School in Ocean Beach offers the longest surfing lessons time-wise and also the best bang for your buck.  For a more personalized learning experience that won't break the bank, we recommend checking them out.  Lessons are two hours long, with both private and group options—private lessons (1:1) are $75, while group lessons (2-5 students) are $65 per student.
San Diego Surf School
Located in Pacific Beach, San Diego Surf School offers private surfing lessons as well as bundle packages.  1 hour private lessons (1:1) are $75, though with 4 or more people the price drops to $55 a person; private 90 minute lessons (1:1) are $95, though with 4 or more people drops to $70 a person.  If you think you'll need a little more time to learn the ways of the waves, they offer a special of four 90-minute lessons for the price of three ($285).  Group surfing lessons are an hour and a half in length, at $55 a head.
Ocean Beach Surf School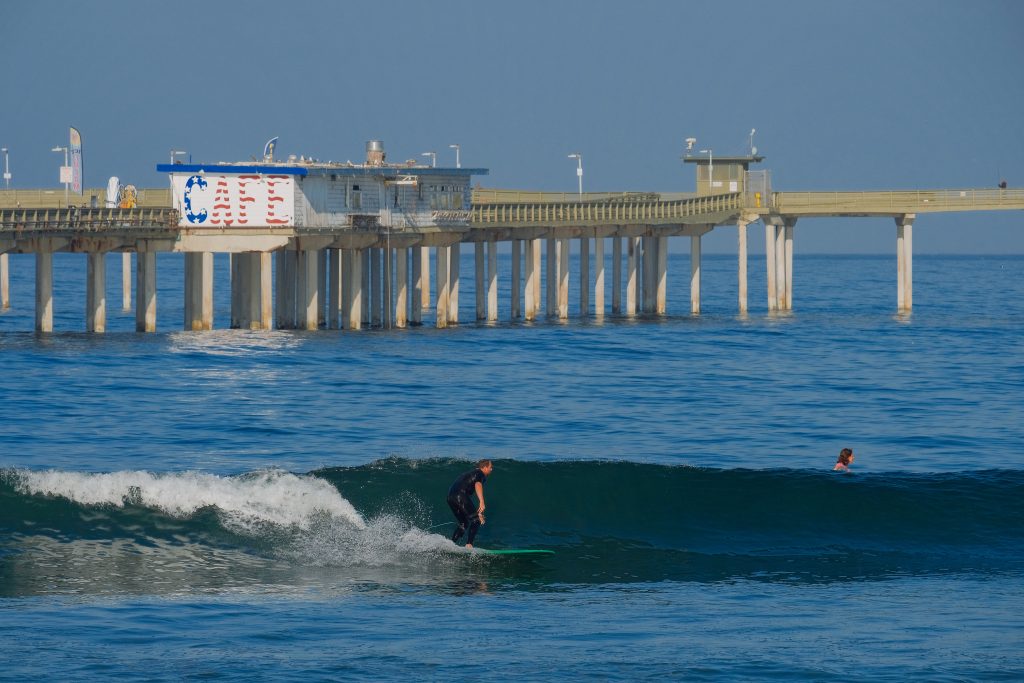 Ocean Beach Surf School guarantees that you'll be able to surf your own wave by the end of your session, or the lesson's on them!  Their lessons are 90 minutes long, with private, semi-private and group class offerings.  Private lessons are $89, semi-private lessons (class of 2-3 people) are $69, and group lessons of 4-5 people are $59.
Not quite ready to tackle the waves of the Pacific?  Check out WaveHouse in Mission Beach.
A 7 acre beachfront entertainment complex with an artificial wave pool, WaveHouse embodies the quintessential SoCal vibe—sunshine, surfing, and beautiful oceanside views in an entertaining and chilled out atmosphere. Located in the heart of Mission Beach, it's renowned for its premium people watching; eyeball surfers tackling waves in the ocean with a cold beverage in hand, and with a quick turn of the head check out others squaring off with simulated barrels in the wave pool. WaveHouse epitomizes the surfer lifestyle, and is a must-see for out-of-towners, providing a low-key, relaxed environment with plentiful opportunities for fun in the sun.
Been through one of these beginner surf programs (or another) and loved it? Let us know!